Why Timber Frame
Timber frame construction is a well-established form of construction used throughout Ireland and England and now with the requirement for new homes to achieve higher standards of thermal performance and low carbon footprints timber frame is fast becoming the construction method of choice.
Quality & accuracy of build is key in timber frame construction, Walls, Floors and Trusses are produced in a factory controlled environment under a certified Quality control system, Timber Frame Kit designs are fully detailed prior to manufacture and delivery to site which eliminates the biggest obstacle to Quality which is on site works.
Less and less people are taken up construction trades as a careers in Ireland and England leaving a shortage of qualified construction personnel. The future is modular and off-site construction. With this in mind Timber frame has developed over the years with wall panels now come practically complete with pre-installed air tight membranes, insulation to achieve U Values as low as 0.12W/m²K and built-in services voids. Compartment walls come structurally complete with plaster board and can achieve better results for sound compared to block work.
Programme and on site time is greatly reduced when using Timber frame with a typical 4 bedroom house being weathered and ready for windows and Mechanical & Electrical first fix within one week compared to in excess of seven weeks when using traditional build systems. Speed of installation leads to savings on items such as scaffold hire, fork lift hire and site management cost. On site time cost is one of the biggest variables when constructing houses, by using off-site construction, programmes are easily achieved and are not affected by weather and availability of staff.
By removing sand and cement plaster and dense concrete block construction, timber frame dries out faster shortening internal finishing time for houses.
Environmental credentials for timber frame far out weights that of any other construction materials. In a world where the effects of Co2 emissions is radically changing our weather and environment, timber frames construction has the benefits of having low Co2 outputs during panel fabrication and the raw material for timber frame kits (wood) acts as a carbon sink trapping Co2 over the life time of the building. Wood used in timber Frame comes from sustainable forests in compared to open cast mines for the raw materials of concrete and steel.
Why Use Timber Frame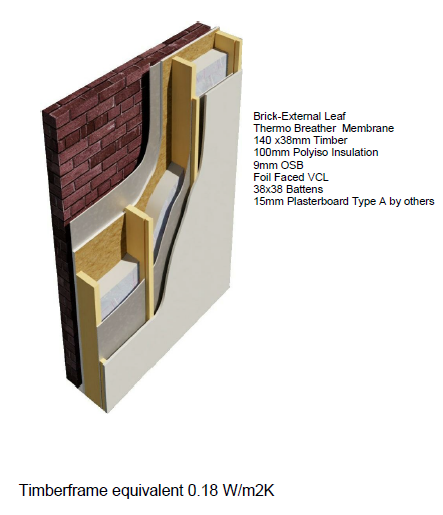 Factory Controlled Manufacture
Fast form of Construction
Reduced site time
Value for money
Energy efficient
Environmentally Superior
Sustainable form of Construction
Improved Acoustics
Dry Construction
Better Standard of Finishes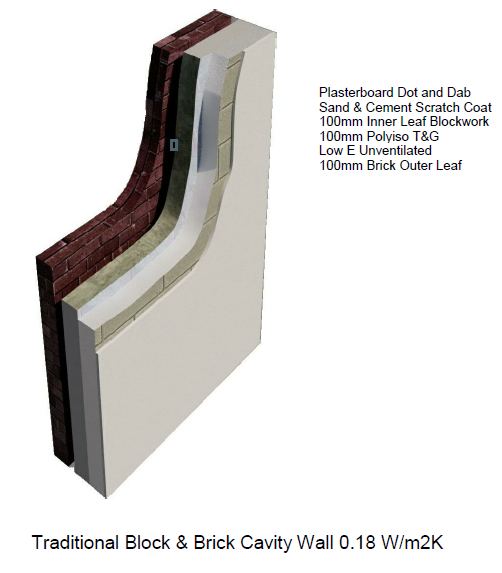 In comparing an External wall 350mm thick to achieve a U-Value of .018w/m²K timber frame would be in the region of 7% cheaper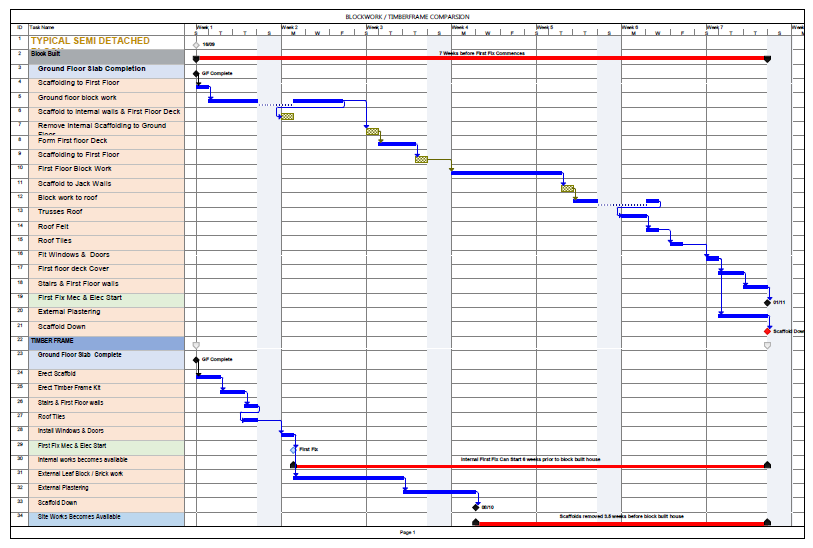 For a typical housing scheme timber frame facilitates site works commencing up to 4 weeks per house and internal finishes by 6 weeks leading to significant time savings on site.
Do you need help with maintenance? Fill out this form to get in touch.